The Secret within
your emotions
An Online Expansion Method Course with Tamar Brosh
Starting point: June 18, 2021
Enter with us an intense online seminar of profound emotional transformation
Within every single emotion (positive or negative), there lies a pearl of light, truth, and bliss.
Emotions are the central human tool of experience and communication. They are the binding force that makes us connect to people, to things, to this world.
Positive emotions are our source of well-being, and negative emotions need to be seen and transformed.
And yet, we lack a deeper understanding of our emotions. Either we try to suppress them, to avoid them, or we are overwhelmed by them. And so negative emotions accumulate over the years, and we carry ever-larger "packages" with us.
In the seminar, you will experience how every emotion calls for transformation! Every emotion is a starting point of a process that leads you, like a thread that you should follow, directly to the gate to your true nature.
"I don't believe in spirituality and see myself as a scientific person, very rational and pragmatic. I felt a loss of control in my life that was bothering me very much and massed with my stability and felt I had enough after 35 years. I tried some conventional therapies which led to no essential change and frustrated me. I received a recommendation from a very close and trusted friend who is as rational as I am and I dared to try despite my initial resistance. I called Tamar and she shares with m her light. Tamar is a very wise woman, and simply amazing in her ability to recognize points of weakness and giving it a whole new point of view, something that I have not been able to recognize or see by myself. I cannot explain what exactly happens in the sessions with her but it is simply life-changing. Through her guidance and presence, I can go into a very wide and clear state of consciousness and look at all the traumas and obstacles that dragged me down all my life and stopped me from doing things, and then all those heavyweights turn to light feathers and disappear. I recommend Tamar whole-heartedly if you want to transform and feel light and powerful."
"Tamar is a wise, deep, sensitive and intuitive woman and her mastery in emotional transformation and mastering relationships is absolute. She combines a brilliant ability to analyze and conceptualize with highly methodical, comprehensive and rare precision. 
When she works with the expansion method and other tools and adds to that her humor and interesting and humble personality, she enables me to go through a powerful transformation process."
"I would like to thank Tamar Brosh from the depths of my heart for giving me the chance to participate and – in the same way – to help at the Expansion Method Training. It was a wonderful experience, learning and growing for me on my path. The way Tamar guided this training was so clear, profound and warm-hearted. It touched me a lot. I learned so much, not only the method itself and the rich wisdom which lies behind it but also my heart and personal growth during the seminars deepened and developed truly.
I recognized for the first time in my life I really can allow myself to trust my inner strength and follow my heart and intuition to be there for others. I always have been hiding and didn't believe that I could do something so good for others. I was always so insecure and full of doubt and fear. Through the feedback, I received after guiding an Expansion, something new opened inside my heart."
  "I came to Tamar 8 years ago. After experiencing an Expansion session. I underwent a training course and became a certified instructor and added this amazing method to my toolbox as a therapist myself. Tamar was first my teacher and that was when I met her powerful presence. After trying many kinds of therapies during the years, Tamar became my guide and she is my anchor ever since. With her silent, honest, accepting presence and her deep wisdom, she enables me, each time, to become closer to myself and the truth in me. Tamar helps me to direct myself better in life and evolve and flourish. Anyone who wants to touch one's self and grow without compromises, Tamar is the guide and teacher I recommend with all my heart."
"Before I came to the Expansion therapy, I heard of the many virtues and attributes of the method but I haven't yet experienced a deep and meaningful process myself. from one session to the other I began to feel that I was getting in touch with depths I didn't know I had in me and that I was touching painful places within me that seemed till then unsolvable. Today I feel that the time of the sessions was one of the most significant times in my life and in my development process as a person and since then I feel that many breakthroughs had took place in many aspects of my life that before were experienced as blocked and unclear to me. Beyond that there is no doubt that due to these sessions and my work with Tamar I acquired powerful and applicable tools for the everyday life that help me with my inner challenges and life in general. Tamar was embracing containing and loving and I felt that in times of abstruseness she knew how to rightly direct me back to myself and to listen gently to who I really am. There is no doubt she is a very perceptive guide who lives and breathes the Expansion Method."
"Tamar is a rare therapist, I am always amazed by her sensitivity and depth of insight. She is gifted with the subtleties to observe the most elusive and deep aspects of the psyche and the inner and external conflicts. She gives you the space you need, she gives you validation and legitimization and also sheds the light of consciousness on every aspect that is being looked at. Tamar is soft, loving and compassionate but also very direct, straight-forward and uncompromising. She also has the rare ability to express herself in simple words (that stay with you in the heart and one's memory), and she can formulate the things I could never even begin to say in words, which is so powerful and helpful. Each session with Tamar is a courageous conscious dive into myself and an invitation to connect to the heart and the very essence of the discussed issues. At the end of a session, I always feel as if I am breathing into my authentic self, more connected to my emotions and the "greater picture" and feel able to look at my life and my challenges and handle that with much more optimism, awareness and connection to the heart."
"The trauma-expansion training course (developed by Shai Tubali) was a really wonderful and very informative process. Tamar Brosh has brought in all her deep knowledge and her depth and love for this method. As a participant in the training, I can speak on the one hand about the expansions I have led – the results were just unbelievable. It was deeply moving to observe how the process of trauma release with the Expansion had transformed the deep wounds and imprints of the guided people into full mental health. They felt afterwards free and could talk about the previous traumatic situation in a completely neutral healthy way. They no longer saw themselves as victims or perpetrators but as an observational and free consciousness. To be a part of this transformative process is also a great joy for the instructor in the method. As far as myself is concerned, in the position of the guided one in the expansion, I first learned that only I alone need to value myself. Then, along with the further sessions of trauma healing, the previous life-theme that caused me much friction, namely, the concern to be valued from the 'outside' simply dissolved. It's just not an issue anymore. I am just there, being peaceful in myself.
This is wonderful and the results of the trauma-expansion-method are so convincing, that I am sure that Shai Tubali's the Expansion Method will be known around the world and thus can lead to profound healing of people and the world. Tamar Brosh initiates this necessary development with her excellent instructor courses. I can recommend her remarkable teaching courses with full conviction."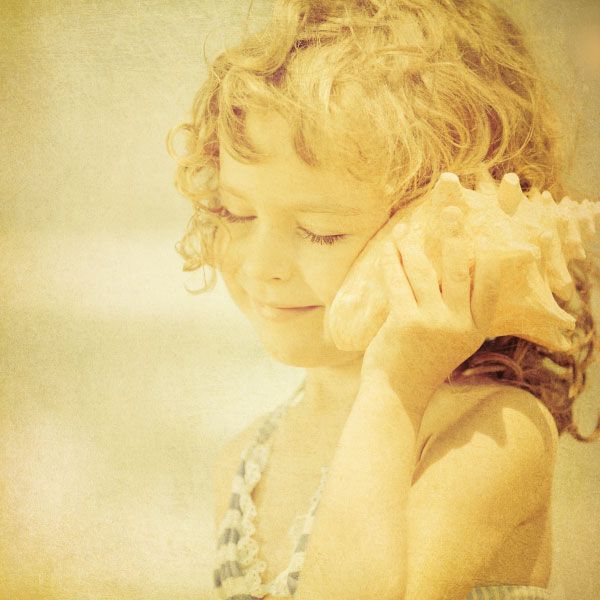 In the seminar you will:
Lean what an emotion is

Discover why it is essential to work with our emotions to create a higher state of well-being

Learn how to work with negative and positive emotions.

Learn the basic expansion techniques for expanding negative and positive emotions.
At the end of this module, you will be able to:
Use the expansion techniques for negative and positive emotions on yourself and others.

Better understand your experience of negative emotions and have the tool to work with it daily.
Get to know the expansion method
In the process, you will learn an effective and practical method to transform emotions into higher states of consciousness, creating excellent health for the body and mind, emotional balance, and outstanding mental clarity.
The Expansion method is one of the simplest and quickest ways to reach profound meditative states of consciousness. Shai Tubali developed it, and ever since, it has enabled thousands of people to enter states of expanded consciousness that previously had been unreachable to them.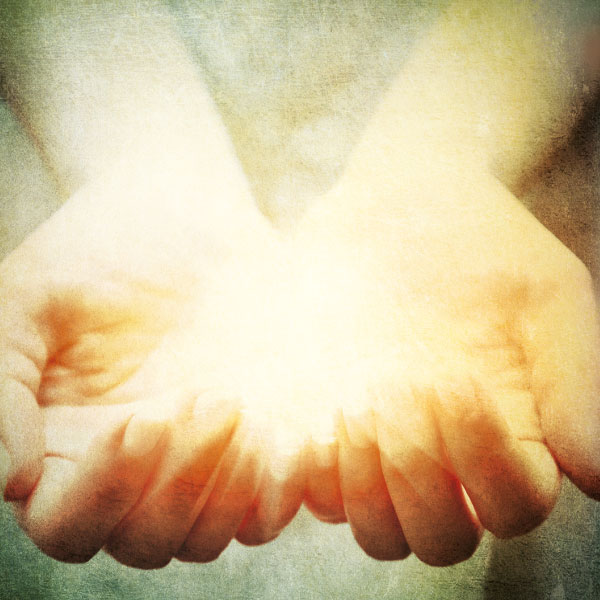 Date
This self-study online course opens it's gates the 18th of June.
Study at your own pace
The course is structured as a 4 weeks seminar. However you study the materials at your own pace. It contains full-HD video talks.
This journey is about you
All lessons are designed to meet your inner parts lovingly and in a deep, empowering and transformative way.  
Flexibility
You get access to the online lessons through our online-campus. You can participate from anywhere.
Live-Webinar with Tamar Brosh
The course includes a live-webinar with Tamar to ask questions and practice in partners.
Build-up modules are available
If you wish to go deeper than the seminar, a professional follow-up training is available.
Exchange Group
Get access to the closed Expansion Method group to share your experiences with the community and ask questions.
365 Days full Access
Get the course and access all content for 365 days for only  ​320 € 240,- EUR
About the leader of the Seminar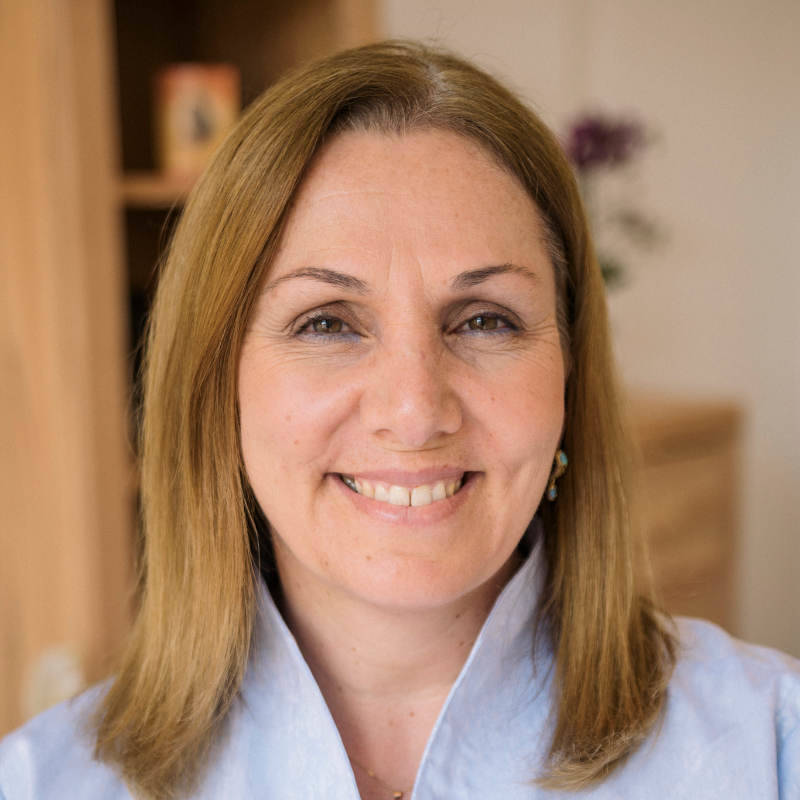 Tamar Brosh, M.A. is a positive psychology coach and a certified practitioner in the Expansion method and Power Psychology. She is an expert trauma healer and puts a great emphasis on spiritual development and self-empowerment. For the last 16 years, she has helped many people to break through obstacles and limiting patterns in her thriving clinics in Israel and Berlin. She mentors women and trains them to overcome the emotional body by combining the power of meditation and expansion with power psychology. Tamar also specialized in working with couples and was formerly a lawyer in Israel. She studies with Shai Tubali for the last twenty years and is an accomplished yogini.  
This site is not a part of the Facebook website or Facebook Inc. Additionally, This site is NOT endorsed by Facebook in any way. FACEBOOK is a trademark of FACEBOOK, Inc.