Guiding the Inner child back Home
The 7-Day Online Journey into Your Innermost with
Tamar Brosh
17. – 23. of May 2021
How to heal your inner Child
Do you have the feeling that you are always facing the same challenges and problems in your life? And yet you have the feeling that you cannot yet grasp their cause, their core?
The inner child refers to deeper parts of us that developed in our early childhood. They decisively shape how we see the world and move in it – self-confident, shy, stressed, lazy, insecure, etc. Thus, this inner child has a decisive effect on our life until today.
This seven-day journey is an invitation to go within and lovingly turn to the inner child, listen to it, explore its needs and finally lead it home in a transformative way.
What others say about Tamar
"Over the last ten years, I have tried many forms and techniques of trauma work and therapy to ultimately heal my early-childhood traumas and recurring past-life imprints. Probably with moderate success. However, working with Tamar and the expansion technique allowed more sustaining progress of healing in all of my systems within just two months than I have ever experienced otherwise before.
For me, the expansion technique is one of the greatest and simplest tools of dealing with trauma, unpleasant and limiting feelings and emotions, sensations of meaninglessness and many others. I feel a deep, deep humbleness towards this technique and the power of the Expansion as it enables each of us humans to free ourselves from whatever is limiting us and directs us to become the best and strongest version of our innermost being on all levels – physically, mentally and spiritually.
Tamar has been a God-send and working with her has been an empowering and enlightening experience. I would highly recommend Tamar's work to everybody wanting to break through old patterns and belief structures to pursue him/her authentic best self, to take charge of the unlimited capabilities of one's being and to contact his/her ultimate divine essence."
"I don't believe in spirituality and see myself as a scientific person, very rational and pragmatic. I felt a loss of control in my life that was bothering me very much and massed with my stability and felt I had enough after 35 years. I tried some conventional therapies which led to no essential change and frustrated me. I received a recommendation from a very close and trusted friend who is as rational as I am and I dared to try despite my initial resistance. I called Tamar and she shares with m her light. Tamar is a very wise woman, and simply amazing in her ability to recognize points of weakness and giving it a whole new point of view, something that I have not been able to recognize or see by myself. I cannot explain what exactly happens in the sessions with her but it is simply life-changing. Through her guidance and presence, I can go into a very wide and clear state of consciousness and look at all the traumas and obstacles that dragged me down all my life and stopped me from doing things, and then all those heavyweights turn to light feathers and disappear. I recommend Tamar whole-heartedly if you want to transform and feel light and powerful."
"Before I came to the Expansion therapy, I heard of the many virtues and attributes of the method but I haven't yet experienced a deep and meaningful process myself. from one session to the other I began to feel that I was getting in touch with depths I didn't know I had in me and that I was touching painful places within me that seemed till then unsolvable. Today I feel that the time of the sessions was one of the most significant times in my life and in my development process as a person and since then I feel that many breakthroughs had took place in many aspects of my life that before were experienced as blocked and unclear to me. Beyond that there is no doubt that due to these sessions and my work with Tamar I acquired powerful and applicable tools for the everyday life that help me with my inner challenges and life in general. Tamar was embracing containing and loving and I felt that in times of abstruseness she knew how to rightly direct me back to myself and to listen gently to who I really am. There is no doubt she is a very perceptive guide who lives and breathes the Expansion Method."
"Tamar is a rare therapist, I am always amazed by her sensitivity and depth of insight. She is gifted with the subtleties to observe the most elusive and deep aspects of the psyche and the inner and external conflicts. She gives you the space you need, she gives you validation and legitimization and also sheds the light of consciousness on every aspect that is being looked at. Tamar is soft, loving and compassionate but also very direct, straight-forward and uncompromising. She also has the rare ability to express herself in simple words (that stay with you in the heart and one's memory), and she can formulate the things I could never even begin to say in words, which is so powerful and helpful. Each session with Tamar is a courageous conscious dive into myself and an invitation to connect to the heart and the very essence of the discussed issues. At the end of a session, I always feel as if I am breathing into my authentic self, more connected to my emotions and the "greater picture" and feel able to look at my life and my challenges and handle that with much more optimism, awareness and connection to the heart."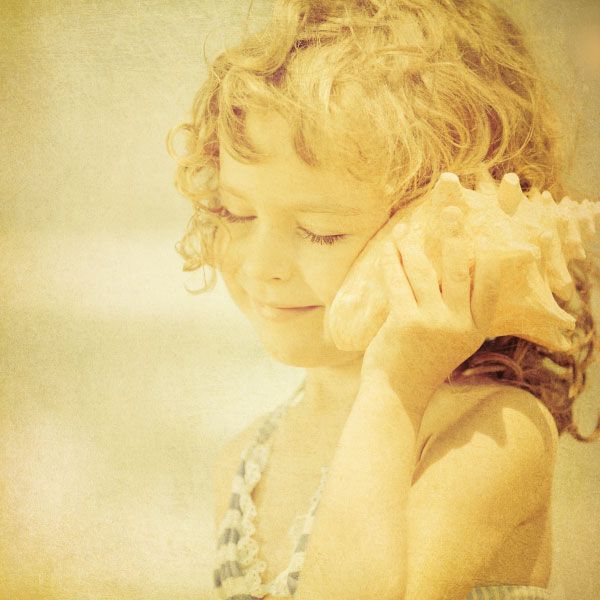 In the seminar you will discover:
What is the inner child?
How can we get in touch with it, listen to it, talk to it, understand its needs?
What is really behind these inner parts that we call the inner child and how we can transform them and help them mature.
At the end of this journey you will:
Have recognised and understood the true nature of your inner child.
Have a new experience of inner strength and emotional maturity.
Know how to continue working with your inner parts after this journey. 
Get to know the Expansion Method
In the Process you will learn a useful and life time use method to transcend emotions into high consciousness states creating good health for the body and mind, emotional balance and wonderful mental clarity.
The Expansion is one of the simplest and quickest ways to reach profound meditative states of consciousness. It was developed by Shai Tubali and ever since it has enabled thousands of people to enter states of expanded consciousness that previously had been unreachable to them.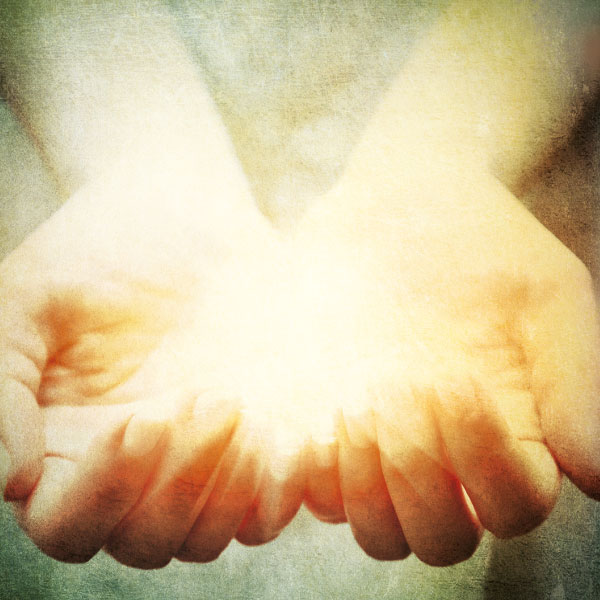 Date
We will start the challenge together on 17 May. For the next 7 days, a new module will be activated every day.
Daily Practices
Your time investment is 15-25 minutes per day and 60 minutes on day 7.
This journey is about you
All lessons are designed to meet your inner parts lovingly and in a deep, empowering and transformative way.  
Flexibility
Daily online lessons. You can participate from anywhere.
Inklusive Online-Praxispartnern
Final live webinar with Tamar Brosh (over 60 minutes) and a powerful and highly transformative partner exercise.
Build-up modules are available
If you wish to go deeper than the 7-day challenge, there are follow-up seminars.
Exchange Group
Get access to the closed Expansion Method group to share your experiences with the community and ask questions.
6 Months full Access
Get the course and access all content for 6 months for only  ​39 € 10,- EUR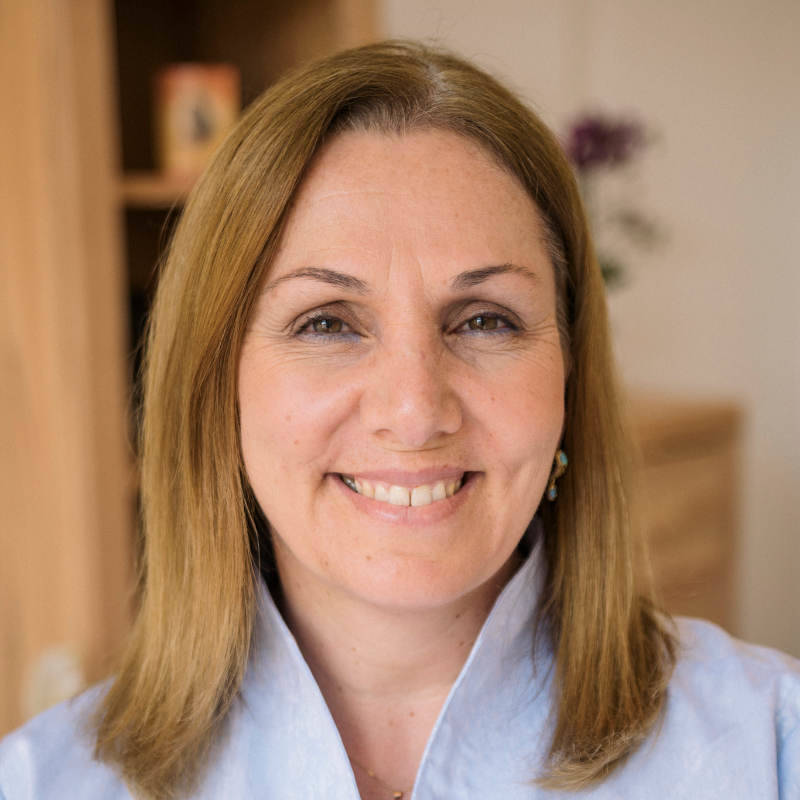 Tamar Brosh, M.A. is a positive psychology coach and a certified practitioner in the Expansion method and Power Psychology. She is an expert trauma healer and puts a great emphasis on spiritual development and self-empowerment. For the last 16 years, she has helped many people to break through obstacles and limiting patterns in her thriving clinics in Israel and Berlin. She mentors women and trains them to overcome the emotional body by combining the power of meditation and expansion with power psychology. Tamar also specialized in working with couples and was formerly a lawyer in Israel. She studies with Shai Tubali for the last twenty years and is an accomplished yogini.
Ich möchte Tamar Brosh von ganzem Herzen dafür danken, dass sie mir die Möglichkeit gegeben hat, am Expansion Method Training teilzunehmen und – auf die gleiche Weise – mitzuwirken. Es war eine wundervolle Erfahrung, auf meinem Weg zu lernen und zu wachsen. Die Art und Weise, wie Tamar dieses Training leitete, war so klar, tiefgründig und warmherzig. Es hat mich sehr berührt. Ich habe so viel gelernt, nicht nur die Methode selbst und die reiche Weisheit, die dahinter steckt, sondern auch mein Herz und mein persönliches Wachstum während der Seminare haben sich wirklich vertieft und entwickelt.
Ich habe zum ersten Mal in meinem Leben erkannt, dass ich es mir wirklich erlauben kann, meiner inneren Stärke zu vertrauen und meinem Herzen und meiner Intuition zu folgen, um für andere da zu sein. Ich habe mich immer versteckt und nicht geglaubt, dass ich etwas so Gutes für andere tun könnte. Ich war immer so unsicher und voller Zweifel und Angst. Durch die Rückmeldung, die ich nach der Anleitung einer Expansion erhielt, öffnete sich etwas Neues in meinem Herzen."
"Ich kam vor 8 Jahren nach Tamar. Nachdem ich eine Expansionssitzung erlebt hatte. Ich machte eine Ausbildung und wurde zertifizierte Ausbilderin und fügte diese erstaunliche Methode meinem Werkzeugkasten als Therapeutin selbst hinzu. Tamar war zuerst meine Lehrerin, und da traf ich auf ihre kraftvolle Präsenz. Nachdem ich im Laufe der Jahre viele Arten von Therapien ausprobiert hatte, wurde Tamar meine Führerin und ist seitdem mein Anker. Mit ihrer stillen, ehrlichen, akzeptierenden Präsenz und ihrer tiefen Weisheit ermöglicht sie mir jedes Mal, mir selbst und der Wahrheit in mir näher zu kommen. Tamar hilft mir, mich im Leben besser zu orientieren und mich weiterzuentwickeln und zu entfalten. Jeder, der sein Selbst berühren und ohne Kompromisse wachsen möchte, ist Tamar die Führerin und Lehrerin, die ich von ganzem Herzen empfehle.
"Tamar ist eine weise, tiefe, sensible und intuitive Frau, und ihre Beherrschung der emotionalen Transformation und die Beherrschung von Beziehungen ist absolut. Sie verbindet eine brillante Fähigkeit zur Analyse und Konzeption mit einer hochgradig methodischen, umfassenden und seltenen Präzision.
Wenn sie mit der Expansionsmethode und anderen Werkzeugen arbeitet und dazu ihren Humor und ihre interessante und bescheidene Persönlichkeit hinzufügt, ermöglicht sie mir, einen kraftvollen Transformationsprozess zu durchlaufen."
Es war ein ganz wundervolles Seminar über die transformative Arbeit mit der Expansions-Methode. Tamar Brosh hat ihr ganzes tiefes Wissen darüber und ihre eigene Tiefe und Liebe eingebracht. Da wir als Teilnehmer die Methode selbst ausgeübt haben, kann ich einerseits über die von mir angeleiteten Expansionen sprechen – die Ergebnisse waren einfach unglaublich. Es war tief bewegend, wie sich mit der Expansion das seelische tiefe Trauma-Missbehagen der angeleiteten Menschen in volle seelische Gesundheit umwandelte. Sie fühlten sich innerlich frei und konnten über die vorherige traumatische Situation auf vollkommen neutrale und gesunde Weise sprechen. Sie sahen sich nicht mehr als Opfer oder Täter, sondern als beobachtende wertfreie Bewusstseins-Instanz. Das zur Kenntnis zu nehmen, ist auch für den Anleitenden, für den Therapeuten, eine wirklich grosse Freude. Was mich selbst betrifft, in der Position der Angeleiteten in der Expansion, so habe ich zuerst mit den Expansionen gelernt, dass nur ich allein mich wertschätzen brauche. Dann, insgesamt mit den weiteren Expansionen, löste sich mein voriges Lebens-Friktions-Thema – nämlich die Sorge, wertgeschätzt zu sein – einfach auf. Es ist einfach kein Thema mehr. Ich bin einfach da und ruhe in mir selbst.
Das ist absolut wunderbar und so überzeugend in den Resultaten, dass ich sicher bin, dass Shai Tubalis Expansions-Methode auf der ganzen Welt bekannt werden wird – und so zu tiefgreifender Heilung der Menschen und der Welt führen kann. Tamar Brosh leitet mit ihren ausgezeichneten Instruktor-Kursen diese notwendige Entwicklung ein. Ich kann ihre Lehr-Kurse aus voller Überzeugung empfehlen."
"I would like to thank Tamar Brosh from the depths of my heart for giving me the chance to participate and – in the same way – to help at the Expansion Method Training. It was a wonderful experience, learning and growing for me on my path. The way Tamar guided this training was so clear, profound and warm-hearted. It touched me a lot. I learned so much, not only the method itself and the rich wisdom which lies behind it but also my heart and personal growth during the seminars deepened and developed truly.
I recognized for the first time in my life I really can allow myself to trust my inner strength and follow my heart and intuition to be there for others. I always have been hiding and didn't believe that I could do something so good for others. I was always so insecure and full of doubt and fear. Through the feedback, I received after guiding an Expansion, something new opened inside my heart."
  "I came to Tamar 8 years ago. After experiencing an Expansion session. I underwent a training course and became a certified instructor and added this amazing method to my toolbox as a therapist myself. Tamar was first my teacher and that was when I met her powerful presence. After trying many kinds of therapies during the years, Tamar became my guide and she is my anchor ever since. With her silent, honest, accepting presence and her deep wisdom, she enables me, each time, to become closer to myself and the truth in me. Tamar helps me to direct myself better in life and evolve and flourish. Anyone who wants to touch one's self and grow without compromises, Tamar is the guide and teacher I recommend with all my heart."
"Tamar is a wise, deep, sensitive and intuitive woman and her mastery in emotional transformation and mastering relationships is absolute. She combines a brilliant ability to analyze and conceptualize with highly methodical, comprehensive and rare precision. 
When she works with the expansion method and other tools and adds to that her humor and interesting and humble personality, she enables me to go through a powerful transformation process."
"The trauma-expansion training course (developed by Shai Tubali) was a really wonderful and very informative process. Tamar Brosh has brought in all her deep knowledge and her depth and love for this method. As a participant in the training, I can speak on the one hand about the expansions I have led – the results were just unbelievable. It was deeply moving to observe how the process of trauma release with the Expansion had transformed the deep wounds and imprints of the guided people into full mental health. They felt afterwards free and could talk about the previous traumatic situation in a completely neutral healthy way. They no longer saw themselves as victims or perpetrators but as an observational and free consciousness. To be a part of this transformative process is also a great joy for the instructor in the method. As far as myself is concerned, in the position of the guided one in the expansion, I first learned that only I alone need to value myself. Then, along with the further sessions of trauma healing, the previous life-theme that caused me much friction, namely, the concern to be valued from the 'outside' simply dissolved. It's just not an issue anymore. I am just there, being peaceful in myself.
This is wonderful and the results of the trauma-expansion-method are so convincing, that I am sure that Shai Tubali's the Expansion Method will be known around the world and thus can lead to profound healing of people and the world. Tamar Brosh initiates this necessary development with her excellent instructor courses. I can recommend her remarkable teaching courses with full conviction."