Monthly Supervision with Tamar Brosh
Dear friend
As a certified trainer/coach in the Expansion Method/TIP Method you are invited to participate in our new supervision service.
During the schools or training programmes you have been accompanied by Tamar in monthly supervision evenings to support you in becoming the best possible expansion facilitator and to provide a professional framework for answering questions about the techniques and any other relevant topics.
Now that your training is (soon) over, some of you have asked if the supervision evenings can continue to support you on your way as new facilitators or coaches.
And today we would like to respond:
Yes, we believe that it is still very valuable and helpful to have a supportive and professional environment where you can share your challenges as a coach, or discuss possible dilemmas you may have regarding certain clients and their processes, and benefit from both Tamar's many years of experience as a therapist and trainer, as well as the collective of like-minded coaches who can bring their unique perspective and experience to the table.
We also want to support you to flourish your work as a transformational coach too.
By being listed on the Expansion Method website as a certified facilitator, there will be the opportunity to receive more applications from potential clients, especially as our work together grows and we further establish the Expansion Method (the results of the first study with Charité will be published soon).
We can also arrange individual supervision evenings according to your needs and suggestions for topics. And if, for example, there should be interest in the topic of online positioning and client acquisition as a transformational coach, that would also be possible.
So this is our offer:
– 2 hours supervision evening once a month
– Listing as a facilitator/coach on the Expansion-Method.com website
– The aim is to support your coaching work by referring clients to you
– Access to the recordings of all supervision calls
– Flexible duration – 3, 6 or 12 months
You want to be part of supervision program?
Dates for the next 5 months
1.6.22
6.7.22
3.8.22
7.9.22
5.10.22
Where will it take place?
Online, live-stream via Zoom. 
Prices
For 3 Month – 40€ per month
For 6 months – 35 € per month
For 12 months – €30 per month, €25 per month for one-off payment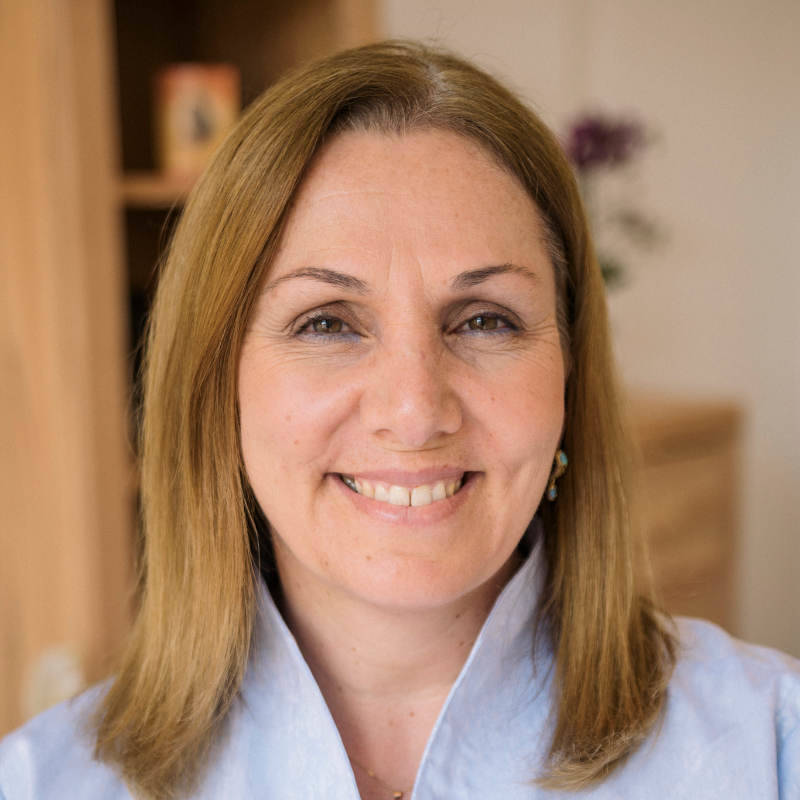 Tamar Brosh, M.A. is a positive psychology coach and certified trainer of the Expansion Method and Power Psychology. She is an expert in trauma release and places great emphasis on spiritual development and self-empowerment. Over the past 16 years she has helped countless people overcome challenges and limiting patterns and beliefs in her clinics in Israel and Berlin. She accompanies women and trains them to overcome the emotional body by combining the power of meditation and the expansion method with power psychology. 
"I would like to thank Tamar Brosh from the bottom of my heart for giving me the opportunity to participate and – in the same way – contribute to the Expansion Method Training. It was a wonderful experience to learn and grow on my path. The way Tamar led this training was so clear, profound and warm. It touched me very much. I learned so much, not only the method itself and the rich wisdom behind it, but also my heart and personal growth during the seminars really deepened and developed.
I realised for the first time in my life that I can really allow myself to trust my inner strength and follow my heart and intuition to be there for others. I used to hide and not believe that I could do something so good for others. I was always so insecure and full of doubt and fear. Through the feedback I received after being guided by an expansion, something new opened up in my heart."
"I came to Tamar eight years ago. After I had experienced an expansion session. I did training and became a certified trainer and added this amazing method to my toolbox as a therapist myself. Tamar was my teacher first, and that's when I met her powerful presence. After trying many types of therapies over the years, Tamar became my guide and has been my anchor ever since. With her quiet, honest, accepting presence and her deep wisdom, she enables me to get closer to myself and the truth within me every time. Tamar helps me to better orientate myself in life and to develop and evolve. For anyone who wants to touch their self and grow without compromise, Tamar is the guide and teacher I wholeheartedly recommend."
"It was a very wonderful seminar on transformative work with the expansion method. Tamar Brosh brought all her deep knowledge about it and her own depth and love. Since we as participants practised the method ourselves, I can speak on the one hand about the expansions I led – the results were simply incredible. It was deeply moving how, with the expansion, the soul-deep trauma-discomfort of the people guided turned into full soul-health. They felt free inside and could talk about the previous traumatic situation in a completely neutral and healthy way. They no longer saw themselves as victims or perpetrators, but as observing non-judgemental consciousness. To take note of this is also a really great joy for the instructor, for the therapist. As for myself, in the position of the guided person in the expansion, I first learned with the expansions that I alone need to value myself. Then, overall, with the further expansions, my previous life-friction issue – namely the worry of being valued – simply dissolved. It is simply no longer an issue. I am simply there and at peace within myself.Das ist absolut wunderbar und so überzeugend in den Resultaten, dass ich sicher bin, dass Shai Tubalis Expansions-Methode auf der ganzen Welt bekannt werden wird – und so zu tiefgreifender Heilung der Menschen und der Welt führen kann. Tamar Brosh leitet mit ihren ausgezeichneten Instruktor-Kursen diese notwendige Entwicklung ein. Ich kann ihre Lehr-Kurse aus voller Überzeugung empfehlen."
This site is not a part of the Facebook website or Facebook Inc. Additionally, This site is NOT endorsed by Facebook in any way. FACEBOOK is a trademark of FACEBOOK, Inc.