Join the
Expansion Training Programs
Joining the Expansion training programs can open new and exciting doors for your professional and personal development.
This training program will grant you a certificate as a basic trauma-healing instructor for individual sessions, and if you choose to follow the different levels of the training, you will also be granted with a diploma as a group instructor and teacher, as well as a certificate as an advanced instructor for individual sessions.
The Expansion Method specializes in trauma healing; therefore, our basic training program is based on the trauma-healing expansion techniques and includes a vast and transformative knowledge from the world of positive psychology, the energetic subtle-body (including the chakra system), power psychology and chakra psychology.
.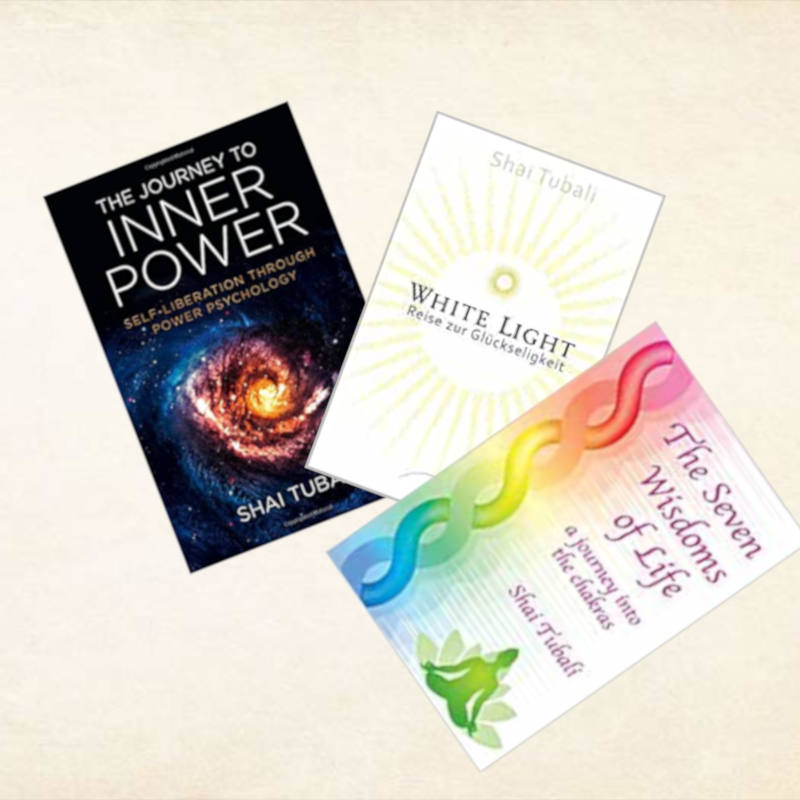 The teaching materials will be based on Shai Tubali's books: 'The White Light' (Kamphausen verlag) and 'The Seven Wisdoms of Life' (Neue Erde verlag), and 'The Journey to True Inner Power' (Changemakers Books) and will include introductions to the Expansion method in general and the 'expansion process' in particular, the basics of 'Enlightened Psychology,' the subtle anatomy of man, including the subtle fields and the chakras, the processes of analysis and integration, and the seven fundamental techniques for one-on-one sessions.
Get more information on the Expansion Method Trauma Release training program:
The Advanced Levels of Training
The second level of the training program will train you to become an expert in healing hidden memories of trauma and working with the subconscious. Many of our patterns, destructive tendencies and core-beliefs are based on moments of trauma we cannot remember. The Expansion for hidden memory of trauma is a groundbreaking set of techniques designed to safely access the client's subconscious and trace the negative memory which left severe and damaging imprints in our being and remove it. However, this set of techniques are also designed to consciously awaken positive hidden memories of skills, abilities and achievements lying dormant in our being. In the second level of training, you will learn not only how to heal the hidden memory of trauma but also how to help your client reconnect with inner powers and abilities.   
.